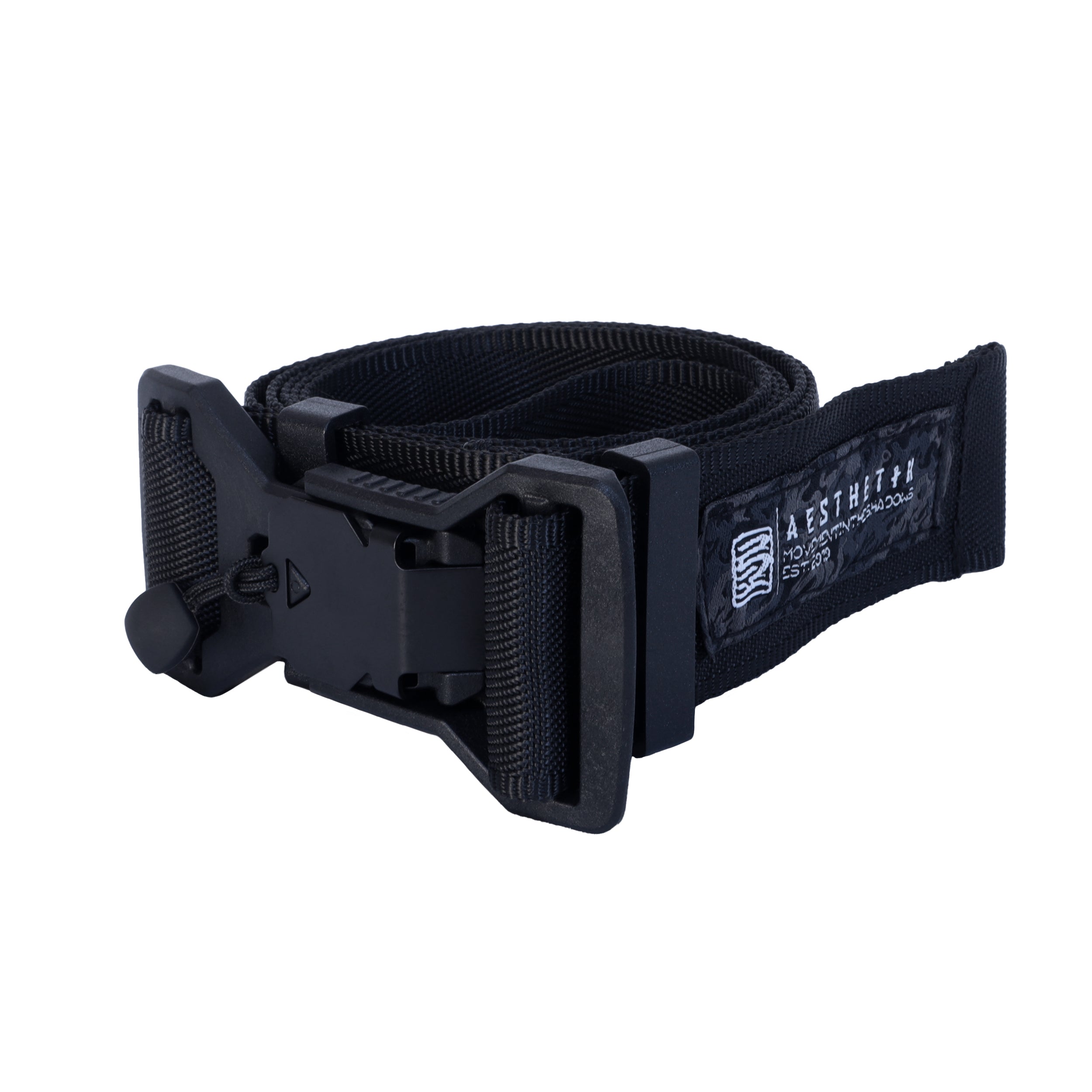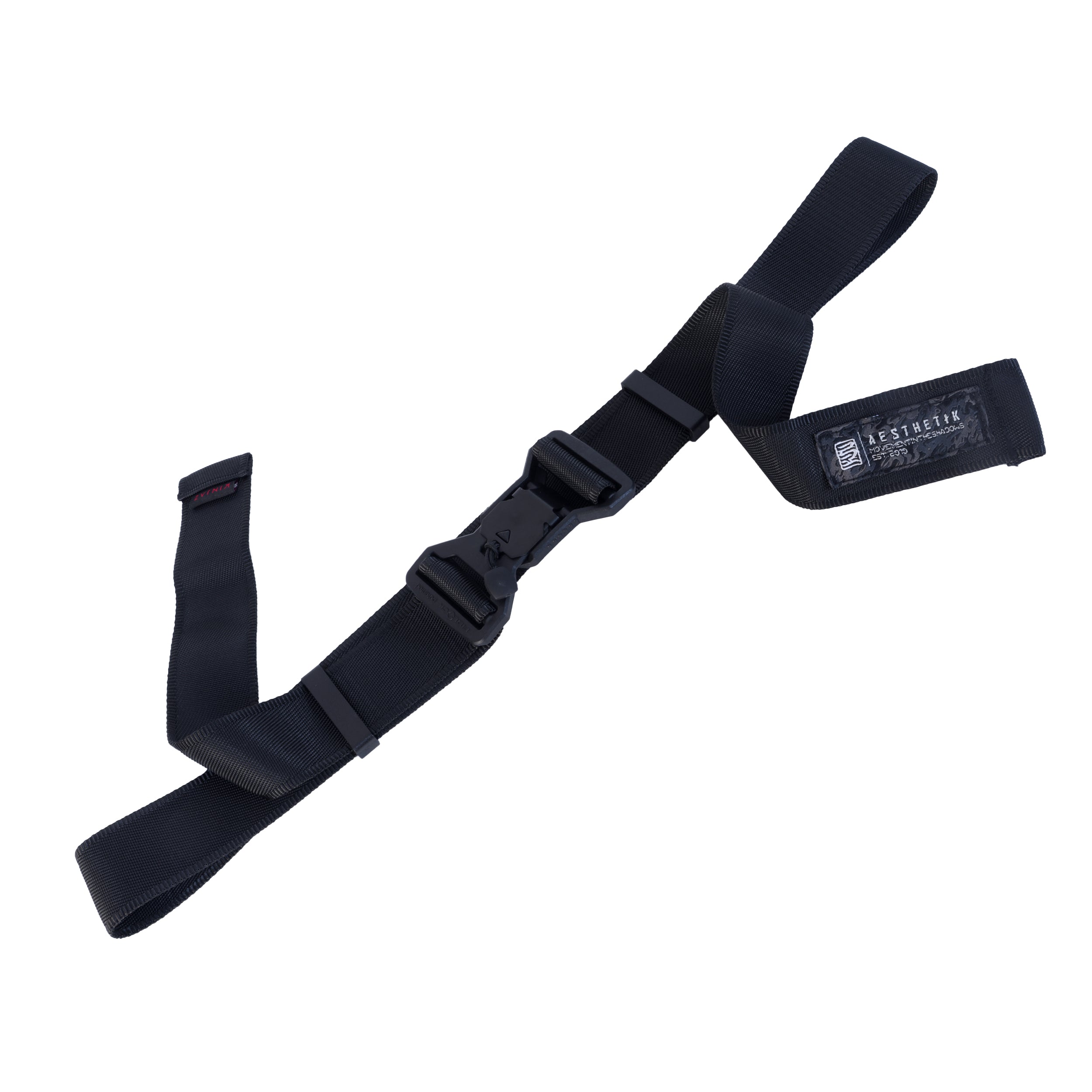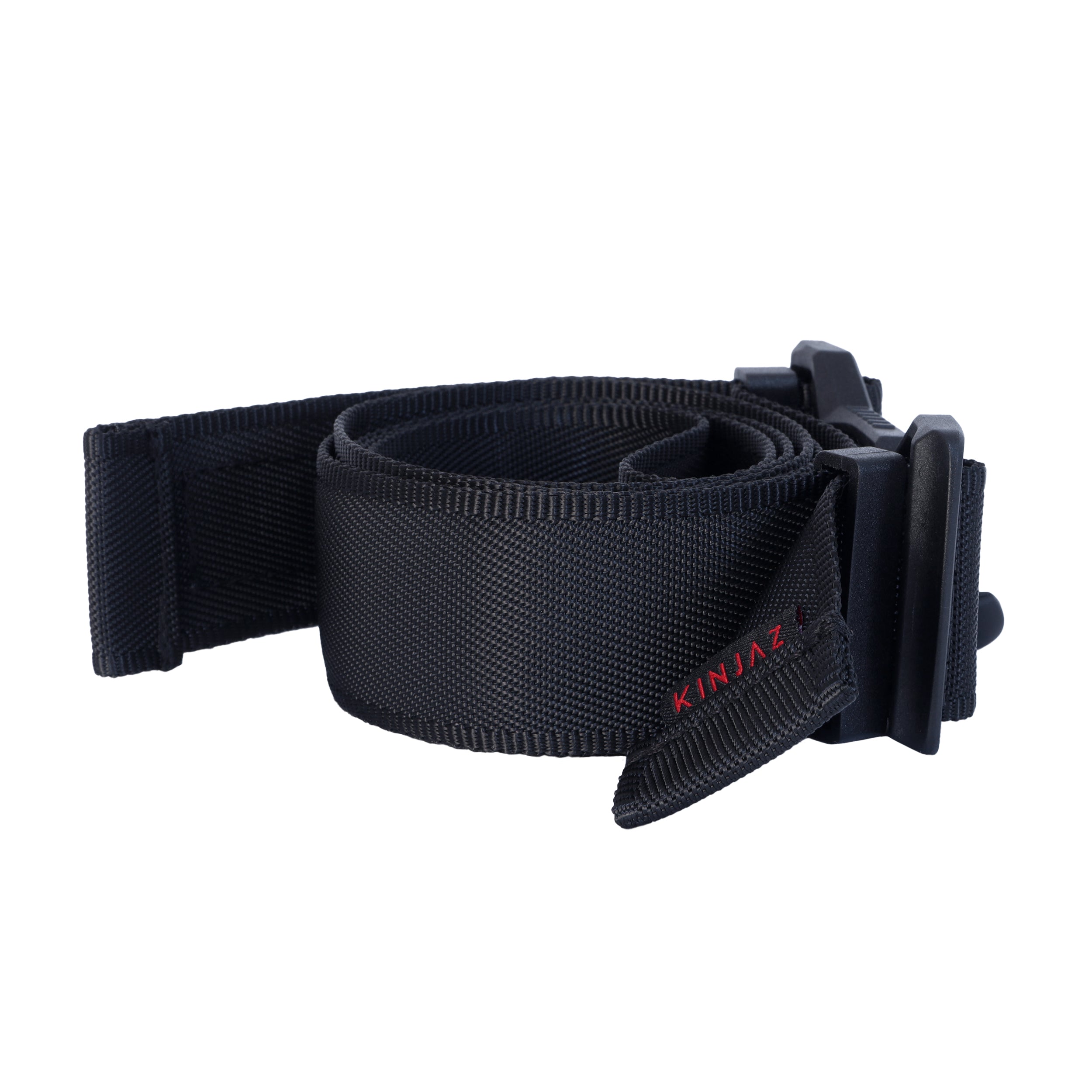 Form meets function in this versatile belt. With an authentic Fidlock V Buckle, the belt snaps on and off with ease. The innovative adjustable straps can be tucked unto the belt loops, or be worn hanging down in an edgy samurai style.

One size fits most. Waterproof nylon.  
Limited Edition - only a few in stock.