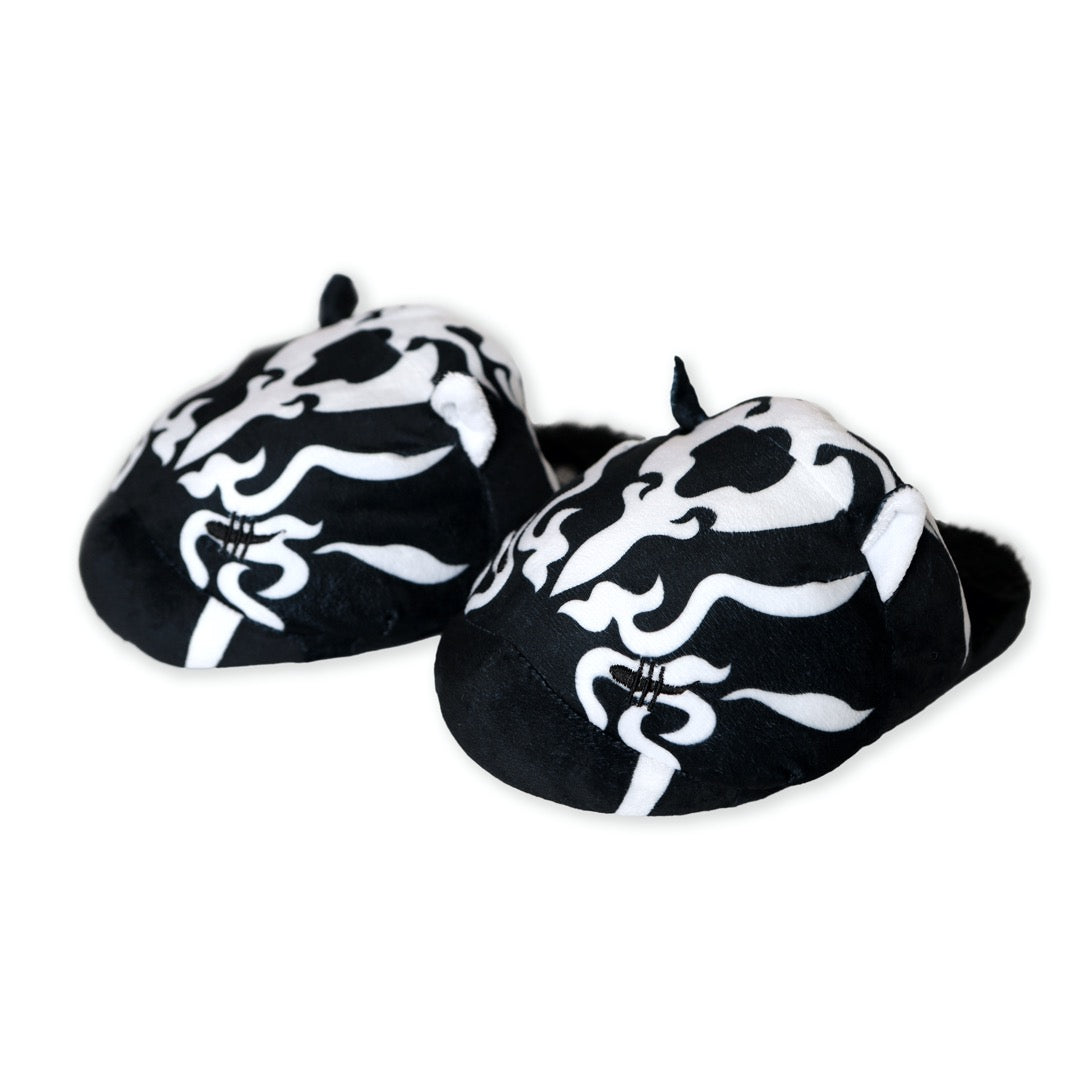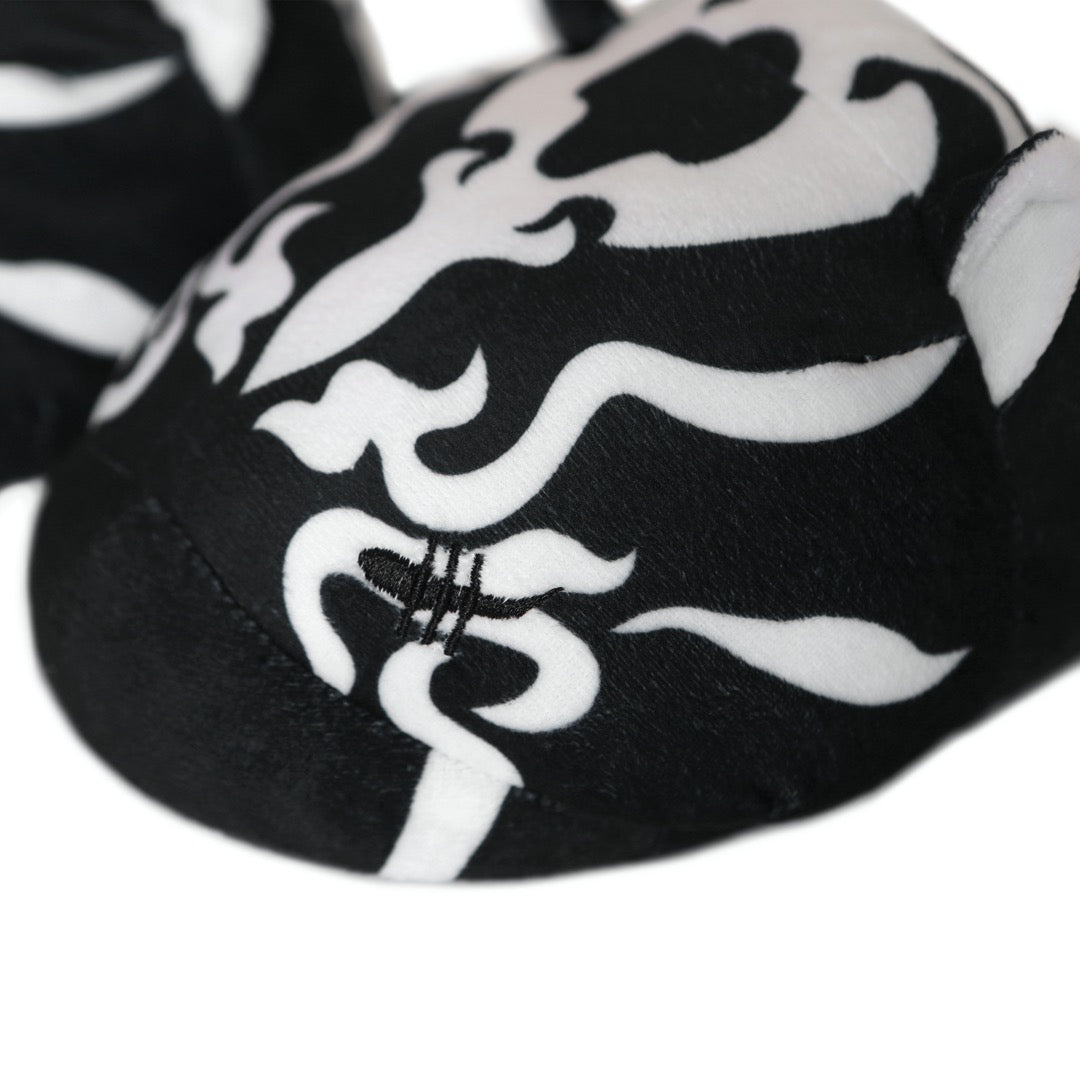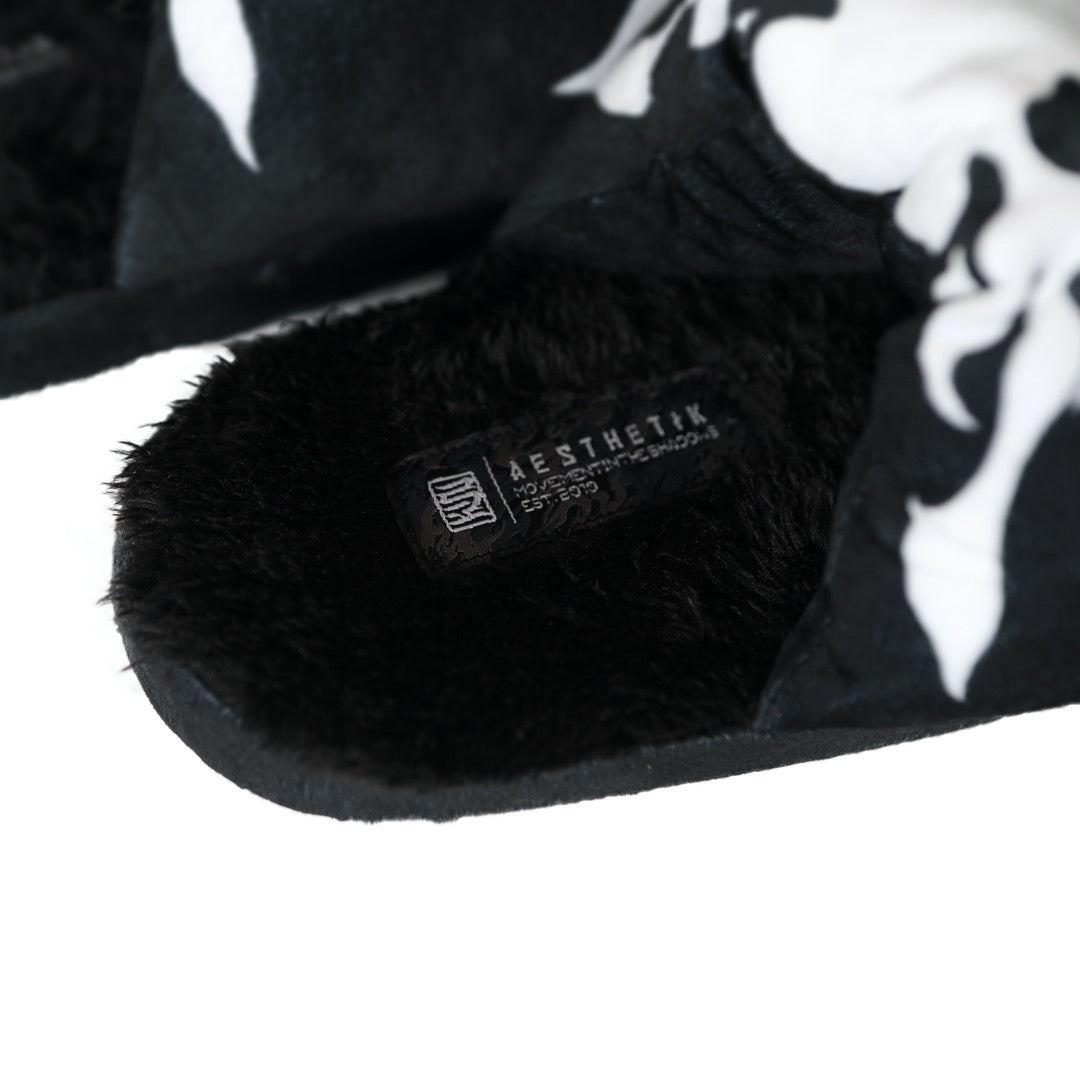 Stay home in style with Kindrik House Slippers! This soft and fluffy house slippers features a plush masked Kindrik. Taking regular house slippers to another level, the unique form of Kindrik is represented in 3D with protruding ears and muzzle. Subtle details such as embroidered eyes and Kindrik's signature scars make this an adorable, wearable piece of art collectible!


S - US size Women's 6/7 and up to EU40

L - US size Men's 9/10 and EU41 to 44.

EU40 size up if wearing with socks
100% polyester fiber front
100% polyester fur insole, EVA midsole, Anti-slip Thermoplastic Rubber outsole
Limited Edition - only a few in stock.